Welcome to Queenstown's Leading Hairdressers & Barber
HairOn Queenstown and Queenstown Barber are dedicated to creating beauty for your lifestyle. At HairOn you can expect the maximum in style, quality, and customer service, but above all, we want you to be delighted with the look and feel of your hair, not just right after you have left us, but all the time. We strive for hair that you can maintain from day to day so that you will always look your best!
We have twp hairdressers in Queenstown, Hair On Camp Street and Hair On Five Mile, along with our popular barber, Queenstown Barber. Our team of professional and internationally trained Hairdressers & Barbers make us the number one choice for Queenstown locals and visitors alike. We invite you to experience the difference for yourself.
Professional Hair Colour & Styling Salons | Queenstown
Hair On Five Mile & Hair On Camp Street are the premier professional hair colour salons in Queenstown. With two locations in Queenstown central and one in Frankton, HairOn offer a full-service experience with special expertise in Creative and Corrective Hair Colouring (including transitioning to gray). Our team are accomplished stylists, which makes it easier to communicate a total vision for your colouring and styling desired. Queenstowners consider HairOn to have some of the best hair color specialists in Queenstown, come visit us and you will see why
Latest News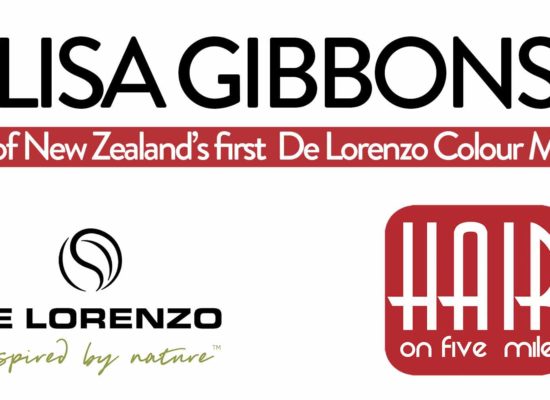 Becoming a De Lorenzo Colour Master is the highest accreditation when working with the De Lorenzo Novacolour product portfolio, providing […]
A great gift idea! There has never been a better time to Treat Yourself or Treat Someone with a HairOn Gift […]

From the extreme to the subtle our professional colourist will help you find the right shade for you, perfectly balanced to […]
See all our news